Permanent Antifog for PET
PES 1021 is a new innovation from Setaş, specially designed for antifog applications.
PES 1021 prevents the formation of fog caused by human breath during regular daily use.  The antifog effect of PES 1021 remains and continues even after several washes.
PES 1021 can be applied as a top layer in the multilayer PET films.
Since PES 1021 is highly hydrophilic, for monolayer PES 1021 films, it is expected to absorb water 1,5 times its weight when conditioned in the water for 10 minutes. After 1 hour conditioning in the water, monolayer PES 1021 films can absorb water up to 300 wt% to its own weight. This PES 1021 containing APET film can be used in meat packaging applications due to high water absorbtion.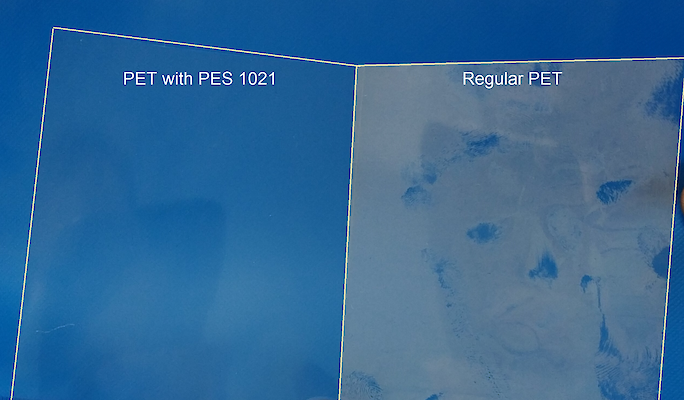 The appearance of the neat PET film and PES 1021 added PET film positioned over boiling water (under hot steam)